I would like to contribute to the Her Noise Archive by introducing topics from the field of trans studies and activism on the intersections of sound art and sound engineering.
In electronic and electroacoustic music, the process of recording music or to amplify the sources coming from the stage in a concert situation is something I regard as an artistic process. Sound engineers who differ from the norm of the white cis male mixer are rare. From my own experience of working with all-female or queer bands, I have the perception that as a live sound engineer I have always been treated as a member of the band equally with the musicians on stage. Also being a musician and band member myself, I discovered and understood the mixing console and the P.A. system as a musical instrument. Live Sound engineering is often or traditionally perceived as a technical supplement, which assists the band or the orchestra but which is not rendered as a musical agent by itself. The reasons also rest on the historical position of the sound engineer who is treated as the controller of the sound rather than as the co-producer of a collective sound production. My ideas on sound engineering, especially on Live Sound are driven by my practice as a musician and engineer combined with my position of being a transgender identified person.
My background is also shaped by several other inspirational sources and I would like to briefly guide you through some of those in the following. Starting with the Her Noise Archive, I suggest considering the work of the sound artist and US-American composer Maryanne Amacher (1939 – 2009). The Archive contains a film from 2004 called Daytrip Maryanne by Jonathon Bekemeier & Andrew Kesin. It documents a visit by guitarist Thurston Moore to Amacher's house and their ensuing artistic collaboration. Amacher's work is very much performance and location based. She left an extensive collection of written working notes, which have been restored and presented in recent exhibitions. I personally appreciate her series Music For Sound-Joined Rooms, which Maryanne Amacher started in the 1980s. In one part of this project she examined a building from the level of one room to the entire architecture and transformed it into a sounding object. In that way, she created sonic stories, which can be experienced when moving through these prepared buildings. As a live sound engineer I am very intrigued by this work. The acoustic characteristics of architecture have a crucial impact on the sound – to get involved in the acoustic peculiarities of a room or a location is crucial in order to work with the sound flow between stage and audience. Unfortunately, I have never had the chance to listen to this particular sound work by Maryanne Amacher – I am very curious to hear it.
As a new contribution, I would like to suggest Allucquére Rosanne "Sandy" Stone, who I would like to hear interviewed for the archive. Sandy Stone is a transgender activist and scholar and apart from many other things, a recording engineer. Stone is especially well known for her famous manifesto, The "Empire" Strikes Back: A Posttransexual Manifesto (1987). The text was an eloquent response to the transphobic writings of the feminist scholar Janice Raymond's book The Transsexual Empire. The Making of the She-Male (1979), which attacked Sandy Stone personally and was in general a polemical hate-speech against trans women in the feminist movement. Sandy Stone worked in the 1970s as a sound engineer for Olivia Records, a women-only feminist music collective from the US, until she had to resign due to transphobic pressures from parts of the feminist movement. These discussions on trans people's inclusion in the lesbian and feminist movement are still heatedly debated in feminist, queer and transfeminist circles. After my coming out as trans* many years ago, I have experienced exclusions and discussions on gender privilege in some locations myself. Fortunately nowadays many women-only events include trans and genderqueer people. I would like the Archive to ask Sandy Stone questions about her political and theoretical ideas on the intersections of gender and sound, as well as her position on the technical and musical aspects of sound engineering.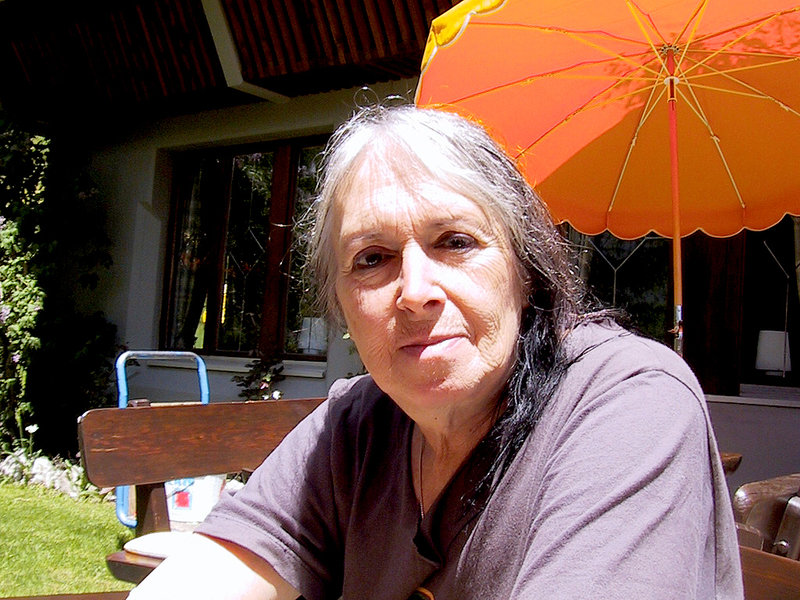 Image credit: Sandy Stone 2005
As a item to add to the Archive I suggest the documentary film Riot Acts: Flaunting Gender Deviance in Music Performance by director Madsen Minax, which was released in 2010. The film features different transgender musicians who with their bands or by themselves tour through the United States. Riot Acts documents a period since 2000 when a lot of transgender musicians started to appear in the structures of Ladyfest and in the queer scenes in mostly 'Western' metropoles. I first saw this movie at the Amsterdam Trans Screen Film Festival in 2011. The film was accompanied by a performance by one of the featured musicians of the film: Geo Wyeth aka Novice Theory from New York, U.S.. The musicians portrayed in the film display different musical styles ranging from sound art, performance art and punk rock to singer songwriter. The documentary is not only important as it discusses several aspects that are at the forefront when gender transition and music production meet, e.g. the changes of voice through hormones, stage presentation, audience reactions to being visibly trans, trans related lyrics, or the trouble of crossing state borders with a non matching gender appearance in combination with a passport. Riot Acts also manages to contribute to a discussion of transness that highlights how trans is not a homogenous group identity but rather a position of many differences. The film is also an exciting document on gender as a process in the sense that it shows the constantly on going changes of people who travel, who develop new songs, grow older, change through different identity positions, and sometimes also bodies that change with hormones, surgeries or without.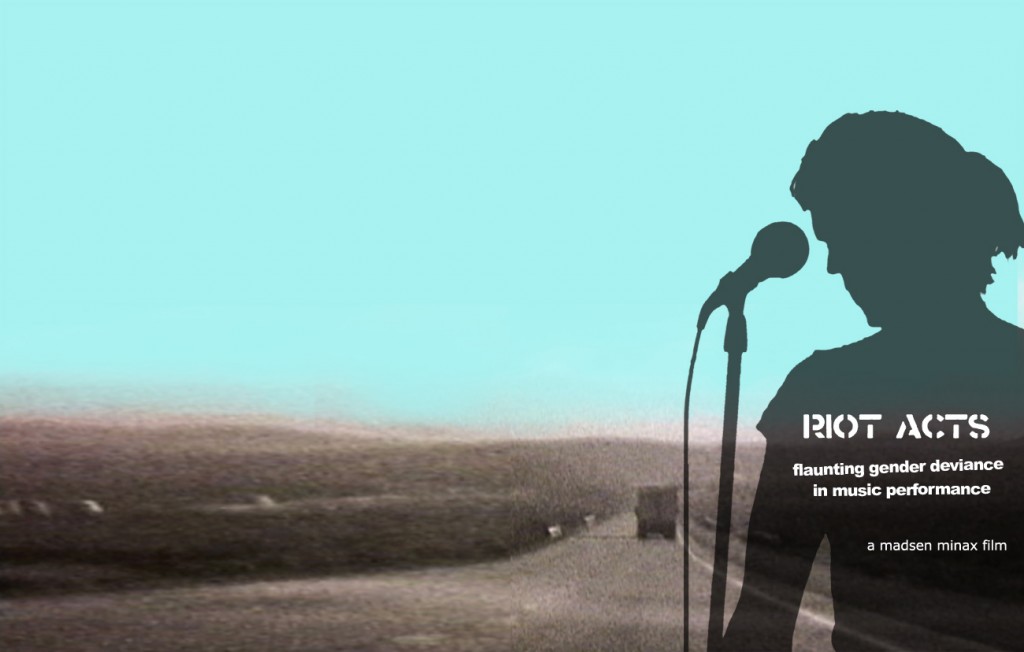 — Fender Schrade, Berlin, 2013


Fender Schrade is a musician, sound engineer and light designer. He_she teaches workshops and seminars on sound culture, sound technology and transgender, and has taught at MIT (Massachusettes Institute of Technology) and the Norwegian University of Science and Technology in Trondheim among others. Fender creates light, video and sonic designs for contemporary dance performances, for example in collaboration with choreographer and dancer Ismael Ivo. He_she composed the soundtrack to the German documentary film, Dann fangen wir von vorne an (2007). In 2006, in collaboration with Chris Regn, Fender composed the music for the queer Opera performance project Vegan Opera (2006) produced by Bildwechsel Hamburg, Germany. Currently Fender is engaged in a new music collaboration in Berlin and is working on a new record release. He_she lives in Stuttgart and Berlin, Germany.